WHAT COULD YOU ACHIEVE WITH THE RIGHT
TECHNOLOGY SOLUTIONS PARTNER
We are proud to partner with world-class technology organizations to bring premier solutions to our customers. Foresee Consulting partners
are ready to help you achieve technology integrations and increase enterprise management efficiencies across projects and the asset
management lifecycle.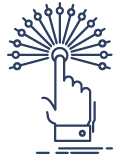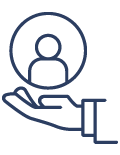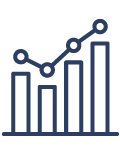 4C Innovations software solutions seamlessly integrate with existing data repositories to proactively monitor and achieve performance and financial objectives. Foresee Consulting is a licensed distributor of 4C Innovations software products to provide users with maximum value for their solutions and ensure they are consistently aligned with legacy software or new customized solutions.
4C Innovations intuitive solutions with easy to use interfaces generates analytics and forecasts, automates management and standardizes business practices across an organization. 4C Innovations solutions address common business challenges around forecasting, integration and data migration. Advance your project and program management with high-quality monitoring, forecasting and innovative solutions from 4C Innovations.

Oracle Primavera is a project and facility asset management solution providing planning, scheduling, risk and resource solutions that supply users with predictive performance on projects. With Oracle Primavera, you can integrate strategic project and portfolio solutions to support your entire operations and improve project outcomes.
Many engineering and construction projects lack centralized portfolio and project management, however Oracle Primavera yields consistent collaboration and monitors and plans processes. Additionally, you can synchronize and coordinate your assets' full lifecycle, effectively manage project schedules, optimize resources and receive real-time actionable insights and intelligence. As an Oracle Platinum Partner, Foresee Consulting works directly with Oracle in the software sale process and provides clients with related implementation services.

Kahua enables organizations to transform ideas into apps with kBuilder and delivers effective solutions to manage every aspect of international projects from multi-currency to multi-language. Kahua offers a single platform to global industry leaders with worldclass solutions to enhance collaboration and facilitate a reliable and scalable workplace.
With a large range of cloud-based solutions for project management and collaboration, Kahuas' solutions service various sectors including real estate, design, engineering, construction and more. Launching the next generation of solutions, your organization can drive new ways to manage capital assets with technology. As a new partner, Foresee Consulting leverages cutting-edge technology to create services and customized solutions for organizations to increase enterprise management efficiencies across projects and the asset management lifecycle.
Foresee Consulting is a capital program management consulting firm specializing in the implementation, integration, support and training of Project Management Information Systems, including Oracle Primavera Solutions.
10161 Park Run Drive, Suite 150, Las Vegas, NV, 89145 |  (702) 818-3520
© 2022 4C. All Rights Reserved